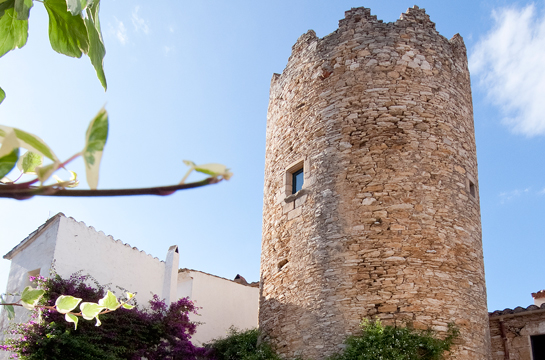 Torre Hermanac de Can Pi
It was built in the 16th century, although in the 19th century it was incorporated into a farmhouse. A royal licence was granted in 1577 to build several towers in Begur, so as to protect the town against pirate attacks. Carrer Bonaventura, where this tower stands, was known as the street of towers up until 1906.
Torre de Can Marquès
Although it is incorporated into a farmhouse built in the 19th century, the tower itself was erected in the 16th century, when a royal permit was granted to build towers to defend the town against pirate raids. Stones and other objects were kept at the top to throw down at enemies during a siege.
Torre Pella i Forgàs
Tower constructed around the 6th century to protect against pirate raids. It was built on the natural rock, one notable feature being the arabesque motifs of the windows. It was owned by the local politician, lawyer and historian Josep Pella i Forgas (1852-1918).
Torre de Mas Mauri de Vall
Only seven metres of this tower, built in the 16th century, are still standing. The walls are 1.30 m thick, and of all the towers in the town, this one has the largest diameter at its base (4.10 m) and it was therefore presumably the highest of them. There was a limestone kiln alongside to provide supplies, which is why the missing part of the tower was progressively destroyed. The tower has now been incorporated into the house, becoming part of one of the rooms.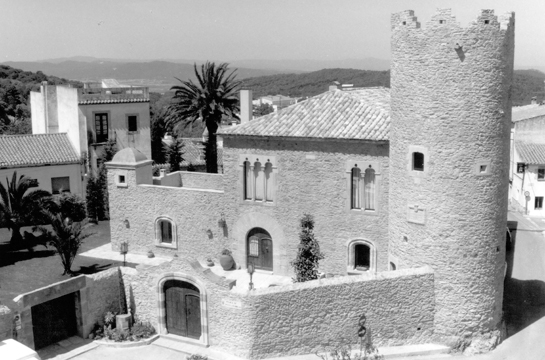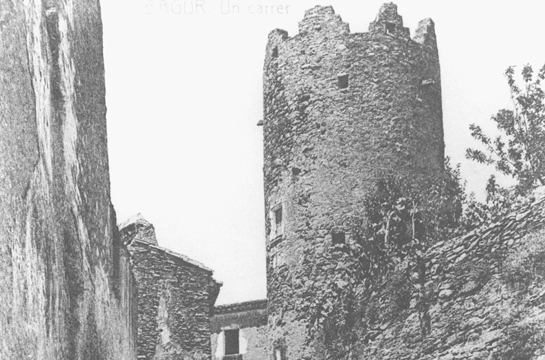 Torre de Sant Ramon (Torre d'en Caixa)
Built in the 16th century to defend against the pirate raids that were the scourge of the Mediterranean. These towers were accessed via a wooden ladder inside, making it difficult for attackers to enter.
Torre de Mas d'en Pinc
This farmhouse provides the perfect example of the complexes built in the 16th and 17th centuries, comprising both a farm (house, stables, farmyard…) and a defensive tower. One particular detail of this tower is that it has no outer door, and could only be entered from the first floor of the farmhouse. The building is now owned by Begur Town Council. It was restored in 1986 as a cultural centre dedicated to the research and study of flamenco, in honour of the great dancer Carmen Amaya, who spent her final days here. The farmhouse is now home to the Nereo Foundation, which works to preserve the environment, and organises courses, seminars and other events connected with the sea.