Aiguablava
How to get here
This is one of the most popular coves not only in Begur but anywhere in Catalonia. The sand blends in to the unmistakable and delightful turquoise of the water, combining with the surrounding landscape to give it a unique appearance.
CHARACTERISTICS:
80 m long and 40 m wide / fine sand / access on foot, by car, and by public transport in the summer.
WHAT YOU WILL FIND:
Showers, toilet, PRM toilet, service of assisted swim by Red Cross, lifeguard, PRM access, beach bar, leisure facilities, diving centre, PRM parking, car park.
Download PDF
What's the weather like? Aiguablava
Orientation of the beah: north-east
sol : all day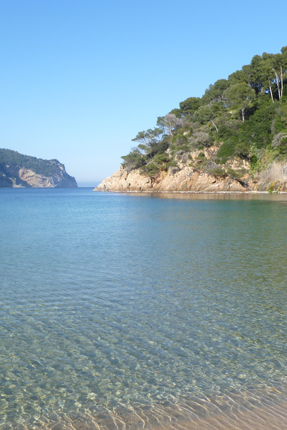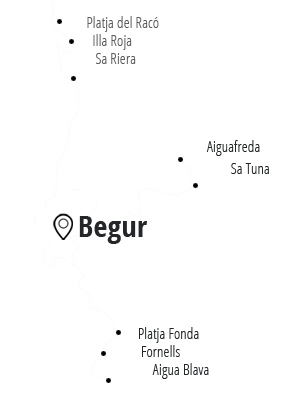 What will you find here?
Discover all the services, activities and excursions in the area
FOOD AND DRINKS
ACCOMMODATION
HIKING
Mar i Vent

Platja d'Aiguablava · Begur · 972 623 928

Les Acàcies

Platja d'Aiguablava · 972 622 495

Hostal Ondina

ctra. Begur-Aiguablava, 3 · 972 622 052

Hotel Eetu

Platja de Fornells s/n · Begur · 972 113 330 · 673 331 515

Hotel Aigua Blava

Platja de Fornells s/n · Begur · 972 622 058

Parador d'Aiguablava

Platja d'Aiguablava · Begur · 972 622 162

Toc al Mar

Platja d'Aiguablava, 8 · Begur · 972 113 232