Sa Tuna
How to get here
A small cove where the old fishermen's houses still stand. There is another smaller cove to the right which can be reached along the coastal path and is known as s'Eixugador, a place of untamed and delightful calm. Because of its secluded position and the winding access route, Sa Tuna is always an unexpected discovery for visitors.
CHARACTERISTICS:
80 m long and 25 m wide / pebbles / access on foot, by car, and by public transport in summer.
WHAT YOU WILL FIND:
Showers, PRM access, PRM parking, car park.
What's the weather like? Sa Tuna
Orientation of the beah: east
sol : all day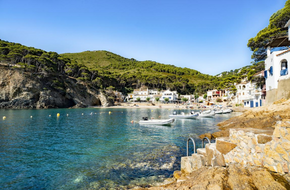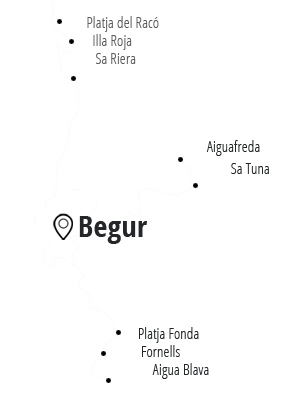 What will you find here?
Discover all the services, activities and excursions in the area
FOOD AND DRINKS
ACCOMMODATION
HIKING
Es Furió

Platja de Sa Tuna · Begur · 972 623 765

Restaurant Sa Tuna

Passeig de l'Ancora, 6 · 972 624 182

Ca l'Adela

Platja de Sa Tuna · Begur · 972 623 695