Aiguafreda
How to get here
A small cove sheltered by the hill of Puig Rodó and which has a small jetty or boats. This cove is naturally secluded and protected by the headlands of Punta des Plom and Cap Sa Sal. It retains its ancient beauty almost intact, and stands out for the quality and calm of its pure, crystal-clear waters.
CHARACTERISTICS:
20 m long and 15 m wide / rocky / access on foot and by car.
WHAT YOU WILL FIND:
Showers, toilet, beach bar, PRM parking, car park.
What's the weather like? Aiguafreda
Orientation of the beah: south-east
sol : all day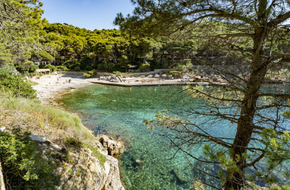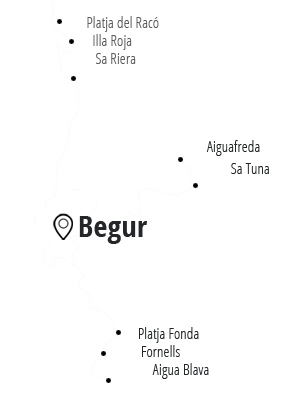 What will you find here?
Discover all the services, activities and excursions in the area
FOOD AND DRINKS
ACCOMMODATION
HIKING
Hostal Sa Rascassa

Cala d'Aiguafreda · Begur · 972 622 845